Yummy Lyrics - Justin Bieber
"
Yummy
" is a song by Canadian singer
Justin Bieber
. It was released on January 3, 2020, along with a lyric video through Def Jam Recordings as the lead single from his upcoming fifth studio album. The song is
Bieber's
first solo single to be released in three years.
Bieber
notably joined the video-sharing social networking service TikTok on the day of the song's release. The song received mixed reviews from music critics, with some praising the song's R&B sound, but dismissing the lyrics. Its official music video was directed by
Bardia
Zeinali
and premiered on January 4, 2020. It portrays
Bieber
with pink hair at a dinner party in a fancy restaurant.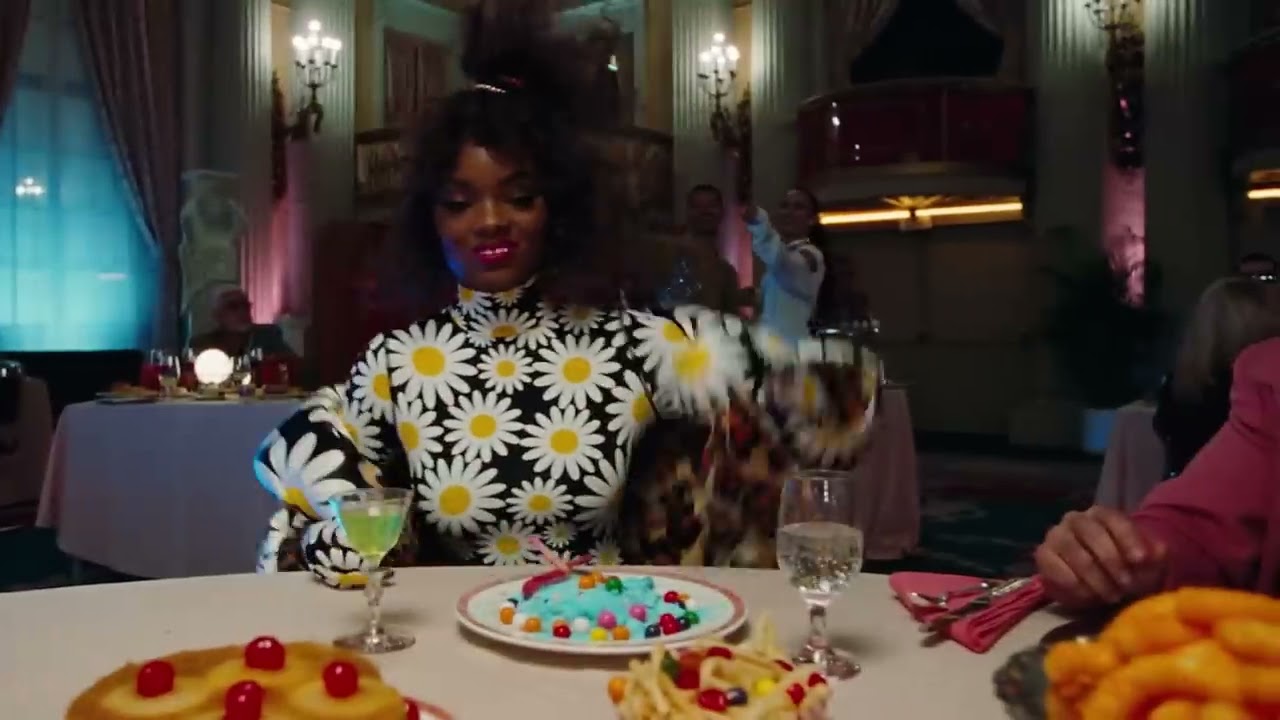 Yummy Lyrics - Justin Bieber
Directed by Bardia Zeinali
Produced by Roisin Audrey Moloney
Executive Producers: Danielle Hinde, Jason Cole
Video Commissioner: Yolande Geralds
Production Company: Doomsday Entertainment
Director of Photography: Ben Carey
Production Designer: Natalie Ziering
Production Manager: David Garcia
Production Coordinator: Tori Stosh
Choreographer: Nick De Moura
Artist Styling: Karla Welch
Artist Grooming: Florido Basallo
Cast Styling: Gadir Rajab
Cast Make-up: Adam Burrell
Cast Hair: Lucas Wilson
Poker Face Meaning In Hindi - Lady Gaga - Lady Gaga Lyrics
Yummy Lyrics - Justin Bieber
Yeah, you got that yummy-yum
That yummy-yum, that yummy-yummy
Yeah, you got that yummy-yumThat yummy-yum, that yummy-yummy
Say the word, on my way
Yeah babe, yeah babe, yeah babe
Any night, any day
Say the word, on my way
Yeah babe, yeah babe, yeah babe
In the mornin' or the late
Say the word, on my wayBonafide stallion
It ain't no stable, no, you stay on the run
Ain't on the side, you're number one
Yeah, every time I come around, you get it done (You get it done)
Related
Fifty-fifty, love the way you split it
Hundred racks, help me spend it, babe
Light a match, get litty, babe
That jet set, watch the sunset kinda, yeah, yeah
Rollin' eyes back in my head, make my toes curl, yeah, yeahYeah, you got that yummy-yum
That yummy-yum, that yummy-yummy
Yeah, you got that yummy-yum
That yummy-yum, that yummy-yummy
Say the word, on my way
Yeah babe, yeah babe, yeah babe
Any night, any day
Say the word, on my way
Yeah babe, yeah babe, yeah babe
In the mornin' or the late
Say the word, on my way
Standin' up, keep me on the rise
Lost control of myself, I'm compromised
You're incriminating, no disguise (No disguise)
And you ain't never runnin' low on suppliesFifty-fifty, love the way you split it
Hundred racks, help me spend it, babe
Light a match, get litty, babe
That jet set, watch the sunset kinda, yeah, yeah
Rollin' eyes back in my head, make my toes curl, yeah, yeahYeah, you got that yummy-yum
That yummy-yum, that yummy-yummy (You stay flexin' on me)
Yeah, you got that yummy-yum (Yeah, yeah)
That yummy-yum, that yummy-yummy
Say the word, on my way
Yeah babe, yeah babe, yeah babe (Yeah, babe)
Any night, any day
Say the word, on my way
Yeah babe, yeah babe, yeah babe (Yeah, babe)
In the mornin' or the late
Say the word, on my wayHop in the Lambo', I'm on my way
Drew House slippers on with a smile on my face
I'm elated that you are my lady
You got the yum, yum, yum, yum
You got the yum, yum-yum, woah
Woah-oohYeah, you got that yummy-yum
That yummy-yum, that yummy-yummy
Yeah, you got that yummy-yum
That yummy-yum, that yummy-yummy
Say the word, on my way
Yeah babe, yeah babe, yeah babe (Yeah, babe)
Any night, any day
Say the word, on my way
Yeah babe, yeah babe, yeah babe (Yeah, babe)
In the mornin' or the late
Say the word, on my way